As Kaleidoscope Theatre for Young People in Victoria celebrates 50 years, executive and artistic director Pat Rundell wants people to know one thing about the company – their productions are not just for kids and the calibre and depth of theatre for young audiences often exceeds people's expectations.
"I think sometimes there's a misconception in the country about what theatre for young audiences is," Rundell said. "There are a lot of people who think it's putting kids on stage, and that's not what it is at all. It's professional actors, supported by professional administration, designers, arts workers, performing for kids and families."
As the Island's oldest professional theatre company, with The Belfry starting a few years after, Kaleidoscope has made its mark in theatre both locally and nationally.
In its first year in 1973, the focus was on providing free theatre workshops for kids. It wasn't until the first artistic director joined the company that productions blossomed. The 70s and 80s saw world tours to places like Brunei, Israel and Singapore. Now the company's focus is in Victoria, growing an extensive education and production program that includes classes and camps, vocal lessons, and mainstage productions.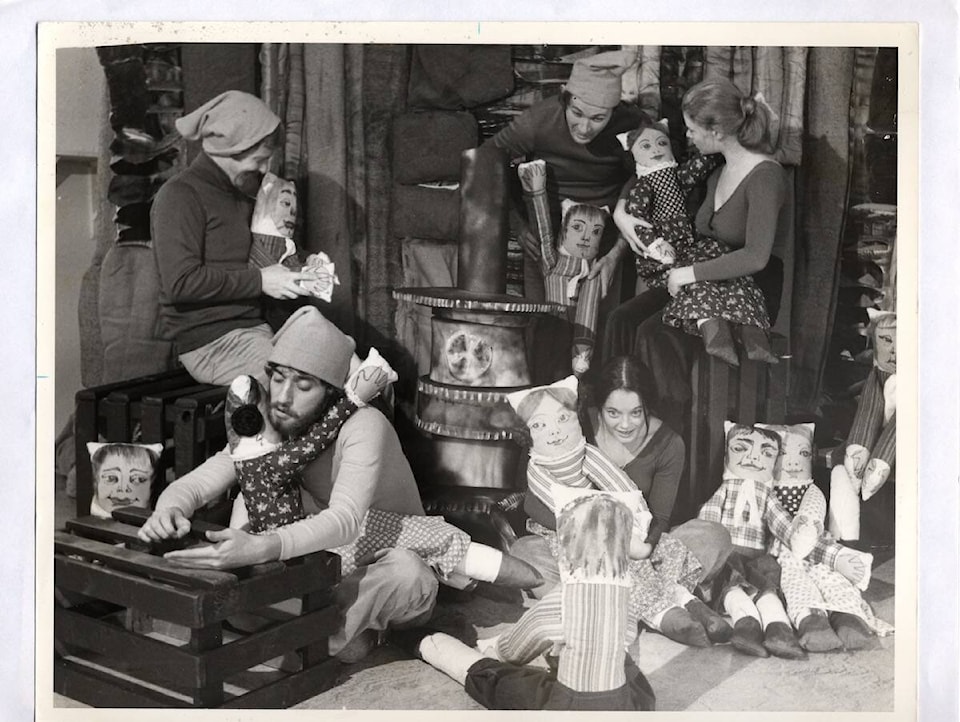 Rundell has been enamoured with Kaleidoscope since he was enrolled in classes as a self-described "a little loud and out there" teenager. After theatre school, his first professional contract was Kaleidoscope's The Hobbit, playing Bilbo Baggins. He joined the staff in 2011, eventually becoming executive director in 2018, bringing with him the insight and desire to give the community a better understanding of what Kaleidoscope truly is.
"That's always been what Kaleidoscope has struggled against, is our community's understanding of who and what we are," he said.
That who and what includes being the chair for the Theatre of Young Audiences Caucus nationally, one of only two theatres in Victoria that engage under the Canadian Theatre Agreement – a standard of working conditions, ethics and payscale – and being a company that breaks box office records. In 2002, for instance, over 10,000 people saw The Hobbit over 10 days.
But beyond that, the organization's calibre is all in service of creating innovative theatre that honours the imagination of young people, while providing affordable and accessible productions, programs and services that benefit children and their families.
One of Kaleidoscope's recent initiatives to invite people back into the community of theatre is the Family FUNdays program, a free Sunday morning drop-in event for families with storytime, dance-alongs, crafts and music.
"Seeing them leave inspired with their imagination just ignited," Rundell said. "That is the most rewarding and memorable part of what we do here."
READ MORE: After 50 years, Jesus Christ Superstar still manages to thrill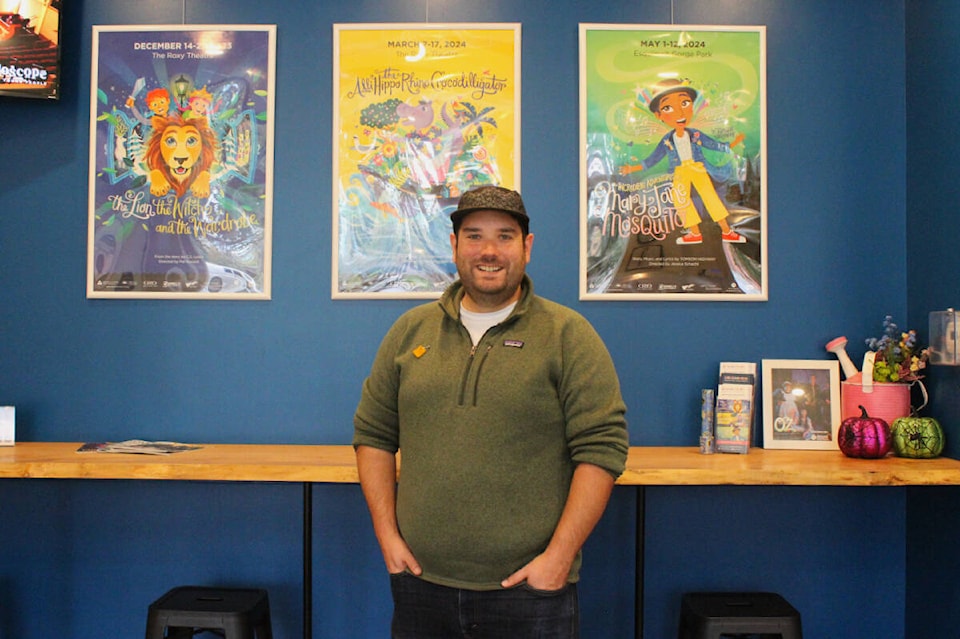 Throughout his 20 years at Kaleidoscope, Rundell said the difference that theatre can make in young people's lives is powerful, whether it be through a show that explores topics and themes that kids or young adults are interested in, or through educating theatre students to find themselves.
"It has so much more benefits than just 'I want to be an actor.' I've seen students walk into our studio who are very timid and shy, who don't know how to find their own voice, and after a course, suddenly they are singing loud, they've found new confidence, they've gained public speaking skills, they've been empowered to be who they are.
"That's the magic of what theatre for young people can be."
This season, Kaleidoscope is presenting The Lion, The Witch and the Wardrobe from Dec. 14 to 23 at The Roxy Theatre, The AlliHippoRhino-Crocodilligator from March 7 to 17, 2024 at The Roxy Theatre and The Incredible Adventures of Mary Jane Mosquito from May 1 to 12, 2024, outdoors in Esquimalt Gorge Park. Find out more at kaleidoscope.bc.ca.
Whether young or old, the depth of the productions is sure to offer something for everyone.
READ MORE: Pacific Opera Victoria extends its reach to embrace the community