Everyone loves a sequel—especially in super hero movies. Every time our favourite heroes appear on the screen, they've been upgraded! At Ears to You Mobile Hearing Clinic, the van has always been the hero of the story—able to get to anyone anywhere on the Island! Ears to You Mobile Hearing Clinic has been growing their team—from headquarters to mobile unit, bringing the best to you—until now.
While Ears to You has been expanding its amazing and professional crew, the van has been delivering hearing exams and hearing aids to everyone who needs them from east to west and north to south on Vancouver Island"— but even the best and hardest working heroes need to upgrade.
READ MORE: Van-tastic innovation in hearing healthcare in Victoria
The new A-Van-ger!
Ears to You owner Jeff Campbell, is excited to welcome a new member to the team—the Ears to You Van-2.0! He notes that, "Not only does it do everything the old van did, it has an upgraded sound booth, new lighting and electrical, new heating systems and new air conditioning too. It boasts new interior finishes to improve sanitation and ease of use for clients and it looks great too—it's new inside and out—like a New Iron Van.
While it can't fly, or leap tall buildings in a single bound, it can travel anywhere there's a road—that's right—no matter where you live on the Island, the Ears to You Van 2.0 can get to you to deliver personalized, professional and prompt hearing exams. Just like the old van, there's a wheel chair lift to help those with mobility issues too—this version does it all.
READ MORE: Island mobile-hearing clinic has a Van-do attitude and a cure for pain at the pumps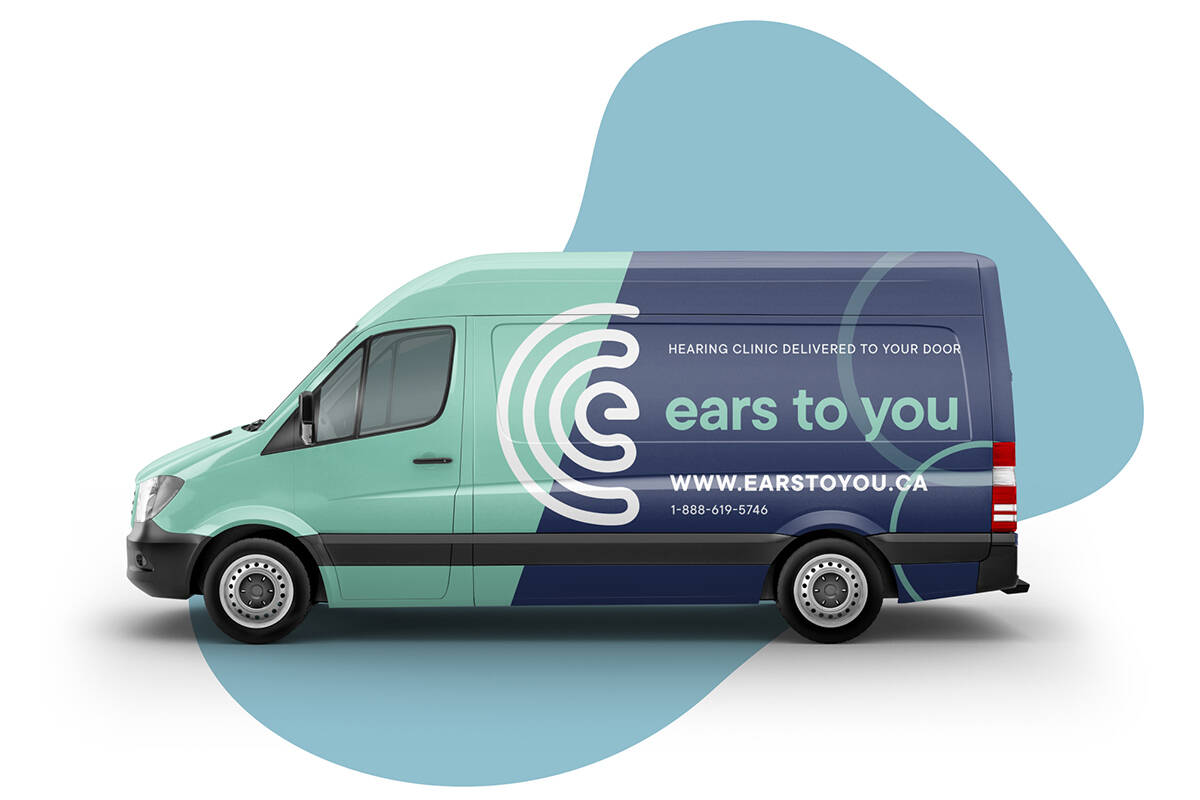 A-Van-gers assemble
If you think you might not have quite the super-hearing powers you once had, the team at Ears to You Mobile Hearing Clinic have the expertise to help you get your powers back—no arch nemesis to battle! Jeff Campbell and his team of experts can test your hearing, prescribe the right device for your lifestyle, and fit and calibrate your hearing aid—all from the comfort of the Ears to You van that comes right to your door—how easy is that? You might even think they have super powers…
Make your appointment today or find out more on the Ears to You website here. Call them at 250-619-5746 or email them at mobile.hearing@earstoyou.ca. Find them on Facebook here.
Ears to You covers Duncan, Ladysmith, Nanaimo, Parksville, Qualicum, Courtenay and Campbell River and all the surrounding communities on Vancouver Island from Port Hardy to Victoria!