The doors are open, the ribbon's been cut, and Berwick Parksville's first residents are enjoying the excitement and relief that comes with a new beginning.
"It's been a long journey, so it's very exciting to welcome our first residents. I can see the weight come off their shoulders when they come in the door — they're finally home!" says Corinna Ludovici, Community Relations Manager for Berwick Parksville.
The senior living community's official opening was July 6, and a handful of residents move in every day. Over 100 move-ins are scheduled over the course of the summer.
"All of our Berwick hospitality is in full swing."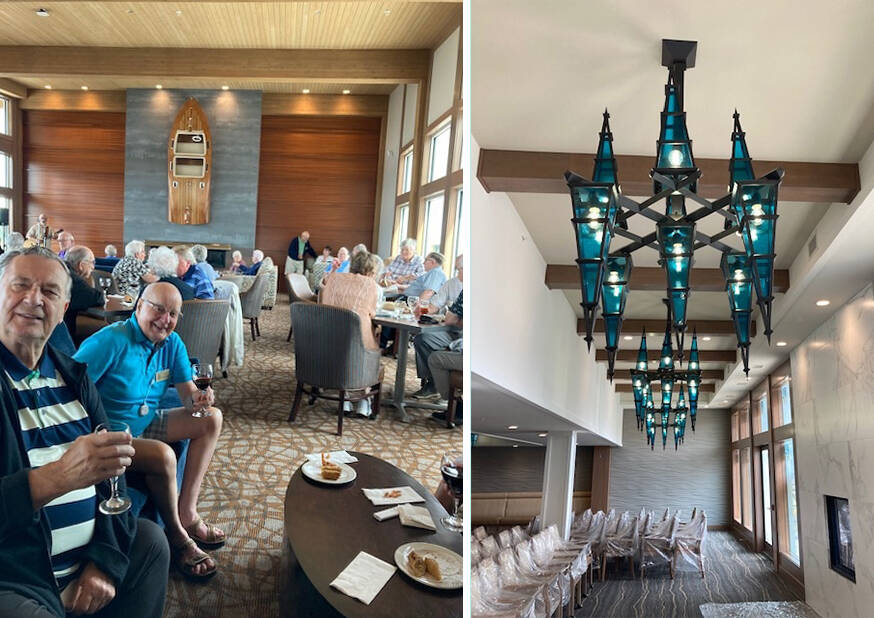 Effortless, exquisite dining: Chef Mel has been making a great first impression, serving irresistible meals that have residents wishing there were more hours in the day to savour every bite. "Residents have their choice of dining venue, each with its own atmosphere. Enjoy the textured walls and impressive lighting in the oceanfront dining room, pick up a convenient and hand-crafted meal in the bistro, or settle into the cosy Knight & Castle Pub with its original artwork, antiques and custom stained glass," Ludovici says.
Active living, inside and about town: "Our Active Living teams are bringing more than fun!" Fitness classes in the Zoom Room have been very popular with Berwick Parksville's first residents, and the Berwick About Town Bus has made it easy to take part in Oceanside community events like Art in the Garden. "Now that we finally have dryer weather, work has begun on our extensive outdoor space with lush gardens, ponds, walking paths, plus recreation areas including a putting green and pickleball courts. We've navigated through a number of hurdles through the past two years, but that just makes the opening more special!"
Community and connection: The Residents Service Manager's front desk is a constant hub of activity where it's easy to meet staff and new neighbours, or find answers to questions. "Everyone's been pitching in to help residents get settled in, from the maintenance team to our housekeeping team. They're taking those extra steps to ensure this transition time is as seamless as possible. It's the Berwick Way," Ludovici says. Every day brings a new discovery — someone with a shared hobby, a similar history, or even the same name. "One resident named Barbara is having a lot of fun meeting other Barbaras as they move in! There are countless ways to meet new people here, and it's a welcoming place for everyone."
Suites are still available at Berwick Parksville, and now is a great time to take a community tour! Call 250-468-6200 to arrange your visit.
To discover more about this all-inclusive, stress-free community, residents' suites and upcoming information sessions, register at berwickparksville.com or contact Corinna Ludovici at berwickparksville@berwickrc.com.