The world is opening up, and many of Parksville's favourite summer pastimes are coming back. It's a community effort from businesses, volunteers, city officials and people like you — and one Parksville Business that hasn't even opened their doors yet is already chipping in.
"Berwick is an inclusive place, and we're very serious about providing quality Active Living programs and events for the wider community, not just our residents," says Corinna Ludovici, Community Relations Manager at Berwick Parksville.
Construction is coming along on the independent retirement community, which will welcome its first residents in 2022, but community engagement has already begun.
Yoga on the Beach
Every summer Charlotte Crowley and Barb Lowe offer yoga by donation on Parksville Main Beach. They've been doing it for 10 years, and each year they choose a different charity to support — last year they donated nearly $5000 to Arrowsmith Search and Rescue Society, and this year all donations go to Operation Freedom Paws.
Berwick Parksville will pop-up throughout the summer to support Yoga on the Beach and participants with giveaways and other donations. Keep your eyes on the beach!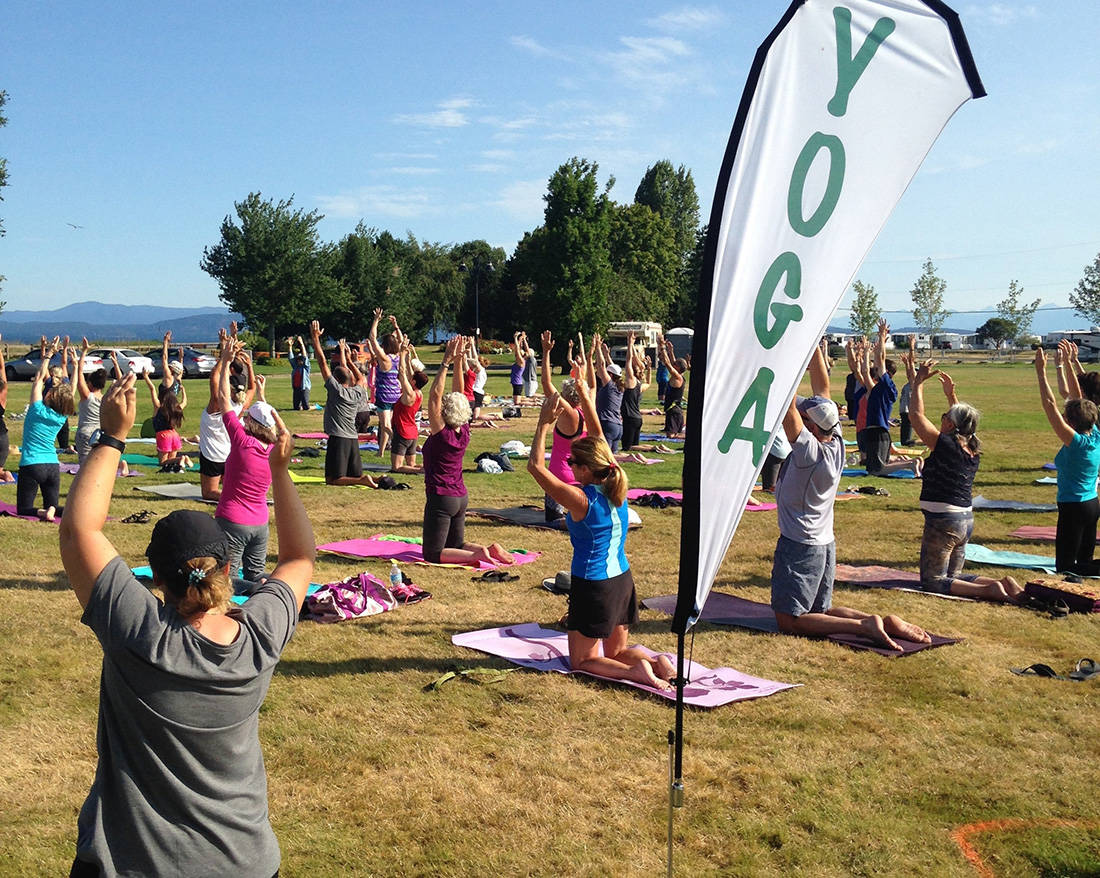 Art in the Park
Berwick Parksville is partnering with the McMillan Arts Centre (MAC)! Together they will put on a version of Art in the Park to get seniors in the community back outside and enjoying life! Berwick will support the MAC's annual art event at the end of August this year. Keep an eye on mcmillanartscentre.com as more details are announced, or stay informed with special invites and more by registering at www.berwickparksville.com.
Community seminars
Berwick Parksville will be a hub for social engagements, learning events and much more. A place where residents can get involved, share their stories and experiences, and even teach us new things! After all they have a lifetime of experience and we can all learn a lot from our peers. Experts will give seminars on everything from senior fitness to bird identification, and school and community groups will be welcome to perform. Some of these events will be for residents only, but there will be many opportunities for the community to enjoy the show!
Even before Berwick Parksville opens there will be special seminars to educate people like you.
"We're hosting a series of 'Curious About Berwick' talks this summer, so people who want to learn more are welcome to see us face-to-face," Ludovici says.
You'll want to register at berwickparksville.com so you don't miss out on this popular information session and the great events this summer season.
Register now
To discover more about this all-inclusive, stress-free community, residents' suites and upcoming information sessions, register at berwickparksville.com or email berwickparksville@berwickrc.com.