Our experiences and ideas shape the trends we adopt, and home designs are no exception. Canadian homeowners are continuously looking for ways to increase energy efficiency and let in as much natural light as possible without compromising privacy and safety.
The windows in your home affect how you live your daily life. Modern architecture and design demand large walls and glass windows. Your comfort level, ventilation choices, energy costs, and curb appeal are all impacted by the age, style, and placement of the windows you choose.
If you are planning to replace your windows and want to give your interior a very contemporary look, then sliding windows should be at the top of your list!
What is a sliding window?
A sliding window has a fairly simple structure and operates horizontally using low friction rolling sliders. It usually consists of two glass panels; one panel is fixed while the other slides over the fixed panel.
These windows have been around since the 1700s and are a popular choice among Canadians. High-quality sliding windows will last you 15 to 20 years before you'll have to finally replace them!
What are the advantages of sliding windows?
Easy to use: The simple structure and design of these windows make them easy to use as you don't need to put much effort into operating them. The simplicity of the design means they are also easy to install and maintain.
Attractive: As these windows are wider than other windows, they allow a large amount of natural light while offering a clear view of the scenery outside your home, making them highly visually appealing.
Affordable: If you have a tight budget, sliding windows are a good option as they are one of the most affordable windows, with prices starting as low as $360.
If you want to learn more details regarding sliding or any other window types, make sure to follow your local window experts who share recent industry trends and insights.
Which house styles are sliding windows best for?
The aesthetically pleasing simple design of sliding windows makes them a fantastic option for modern homes. If you want a combination of simplicity and minimalism, these windows fit the criteria perfectly!
They are ideal for large spaces such as a kitchen, a living room, or a dining area, as these places require more natural light.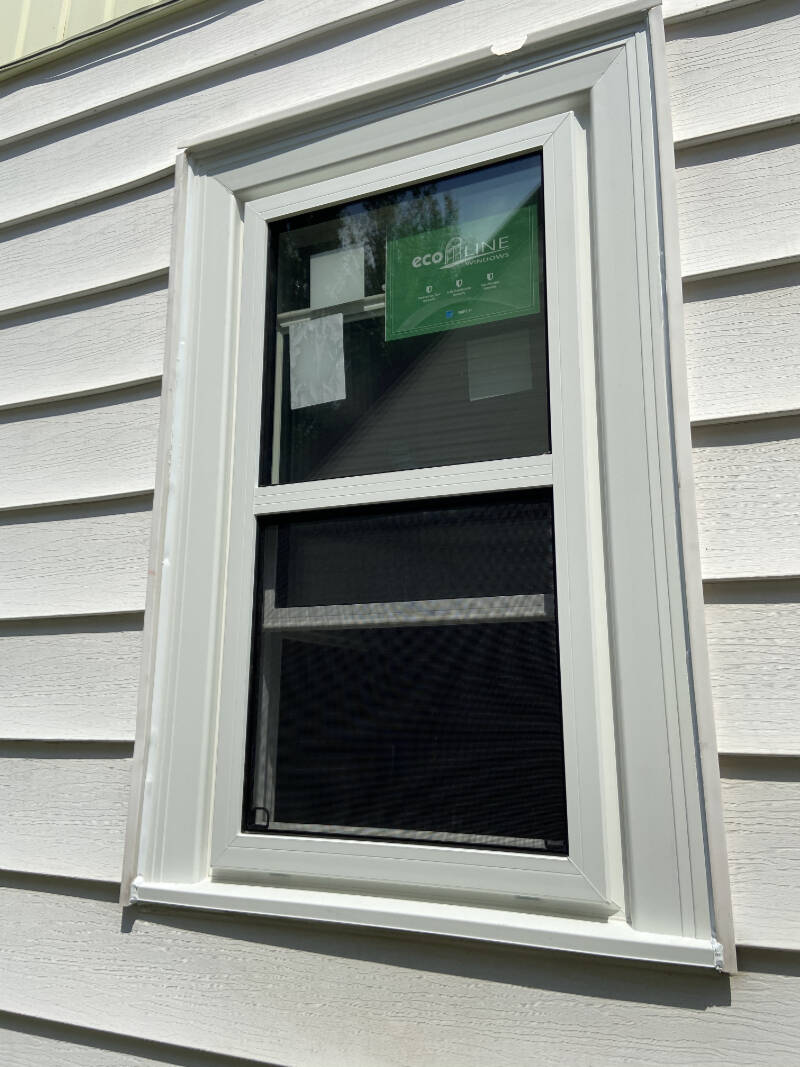 Are sliding windows energy efficient?
Sliding windows are not ranked very high when it comes to energy efficiency. However, ENERGY-STAR-rated windows are up to 55% more energy efficient compared to other units.
These windows are more prone to air leaks due to the overlapping sashes. Additionally, frequent opening and closing may cause weather stripping to deteriorate more quickly, worsening air leak issues.
However, you can avoid this through proper maintenance of the windows. Also, experts say that triple-glazed sliding windows with low emissivity (Low-E) glass can dramatically improve the energy efficiency and thermal capacity of these windows.
Final thoughts
Windows play an integral part in making a home complete. If you are planning to give your home a modern touch, sliding windows are all you need! These windows allow natural ventilation due to their larger width and size, making them perfect for kitchen or dining room spaces. Although they are not ideal for energy efficiency, ENERGY-STAR-rated windows provide decent energy efficiency that will be enough for any modern house.