PUBLIC INFORMATION MEETING
TEMPORARY USE PERMIT APPLICATION NO. PL2023-023
3805 Melrose Road Electoral Area F
A Public Information Meeting will be held concerning a Temporary Use Permit Application for the property shown on the location map below.
MEETING DETAILS
Monday, September 11, 2023, at 6 p.m.
Arrowsmith Hall, 1014 Ford Road, Coombs, B.C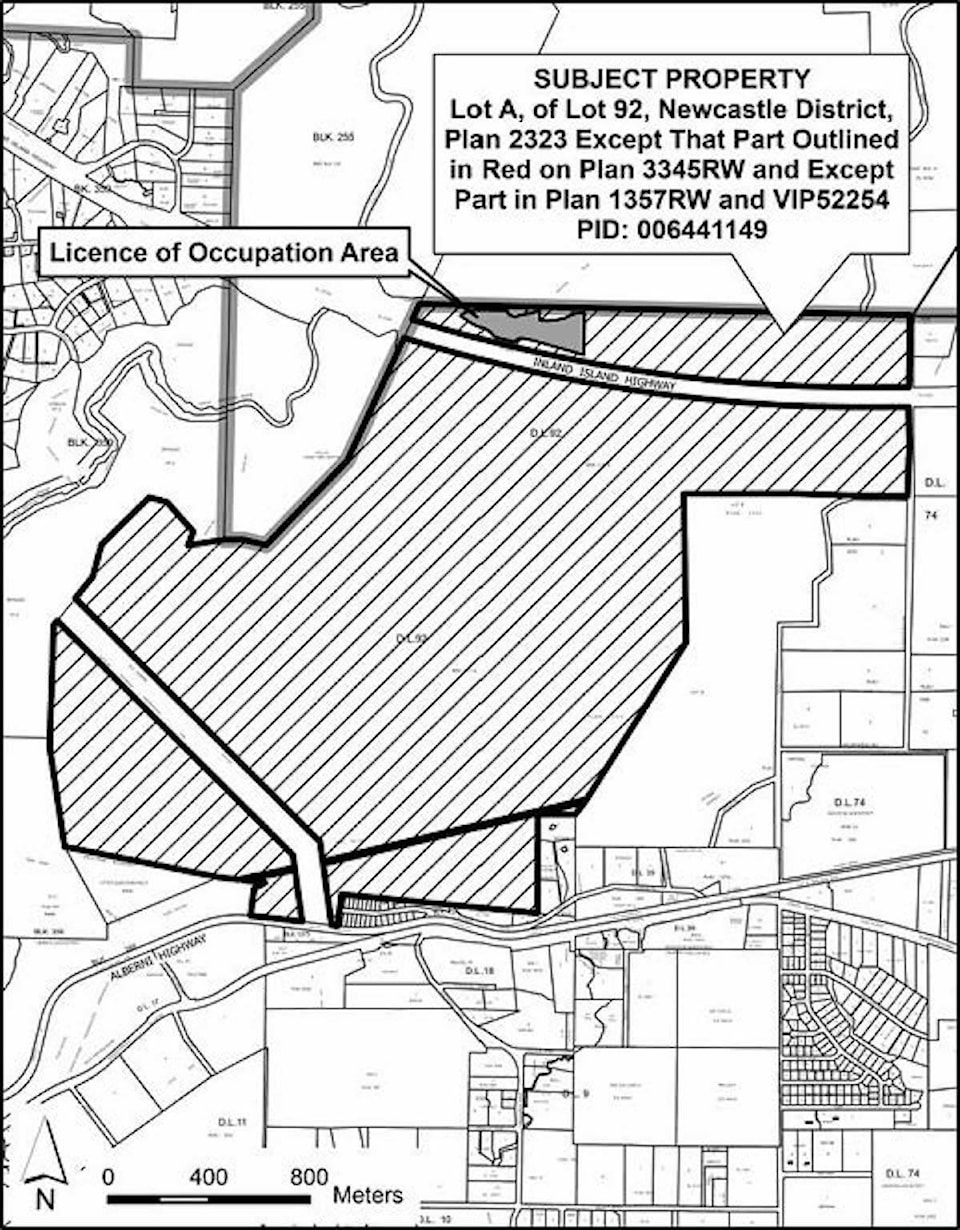 PURPOSE OF PROPOSED PERMIT
The purpose of the proposed permit is to allow an ATV practice and training facility, and accessory campground, on the subject property for a period of three years (see Attachment 1 – Proposed Site Plan). The area for the proposed use is shown as the Licence of Occupation Area on the location map to the left.
HAVE YOUR SAY
The purpose of the Public Information Meeting is to introduce the proposed Temporary Use Permit and to invite comments from the public regarding this application. Please note this is not a Public Hearing. A summary of the comments received at this meeting will be provided to the Regional Board as part of the application review process.
WHERE CAN I INSPECT THE PERMIT?
This Temporary Use Permit application may be viewed at the Planning counter on the main floor of the RDN Administration office or online at www.getinvolved.rdn.ca/pl2023-023.
The office is located at 6300 Hammond Bay Road, Nanaimo, B.C., open Monday to Friday, 8:30 a.m. to 4:30 p.m., except public holidays.